Code Pink and Iranian regime
Jan 30th, 2015
Iranian American Forum, 30 January 2015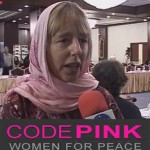 The Iranian regime has forged alliance with various political, social, religious and cultural organizations in the US to further its political agenda. However, the practical alliance between the theocratic regime of Iran and part of American left and anti-war groups could seem the most inconvenient and difficult to understand.
In 2005, after Ahmadinejad became president, Iran resumed its nuclear activities and the hostilities between Iran and the West increased. As a result, the US anti-war movement feared a new war in the region and voiced its concern and criticized US animosity toward Iran. As the anti-war movement's opposition to the US policy toward Iran became more vocal, the Iranian regime and its American proxies and allies decided to use this popular movement to further their political agenda.
A key player in Tehran's endeavor to recruit among the anti-war groups has been the Washington based organization "National Iranian American Council" (NIAC) led by Trita Parsi. The Governmental press in Iran considers NIAC as the "Iran lobby" in Washington. (Read NIAC fact book)
After several years of intense campaign by Iranian regime and its network in US, some American anti-war or left groups have gradually espoused the Iranian regime's cause to become an important part of pro-Tehran lobby.
A good example of these US anti-war groups that participate in pro-Tehran lobby is Code Pink. Here is a short gallery of Code Pink leaders' activities on behalf of Iranian Mullahs (justified by Code Pink as anti-war activities):
Code Pink in Congress protesting against US politicians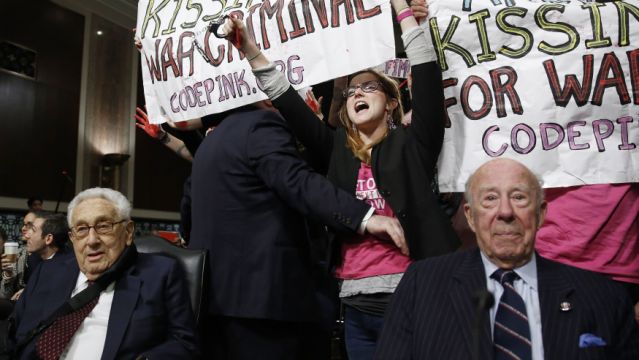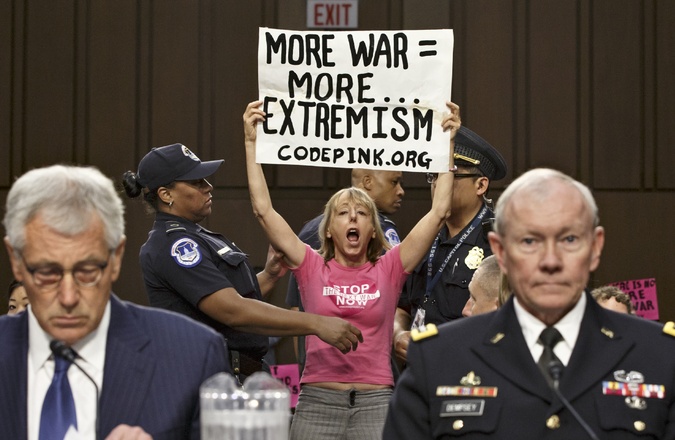 Code Pink meets Ahmadinejad
 Code Pink invited by Ahmadinejad travels to Iran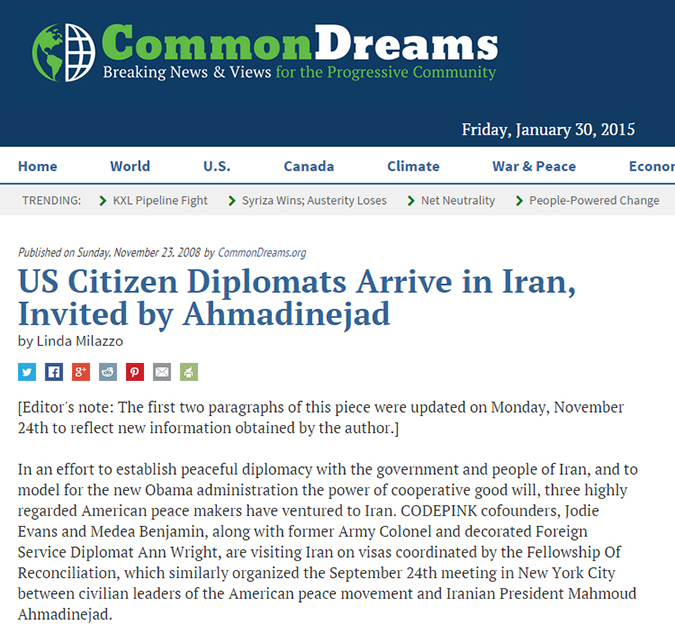 Code Pink leaders with Ahmadinejad deputies. Rostam Pourzal, a NIAC member organized the trip (second from right)


 Code Pink meets women deputies in Iran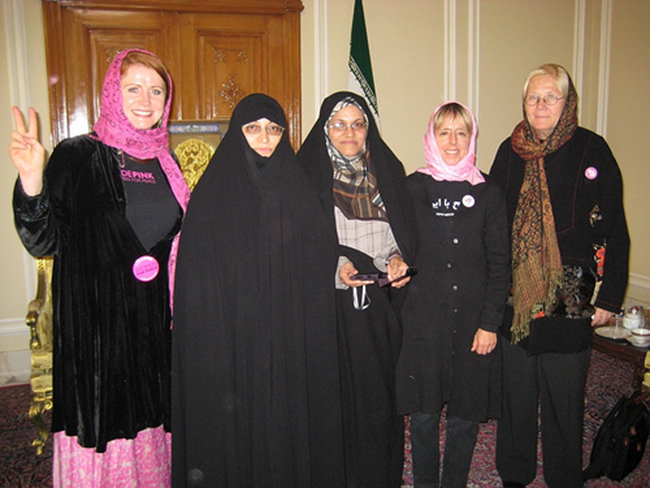 Code Pink in Iran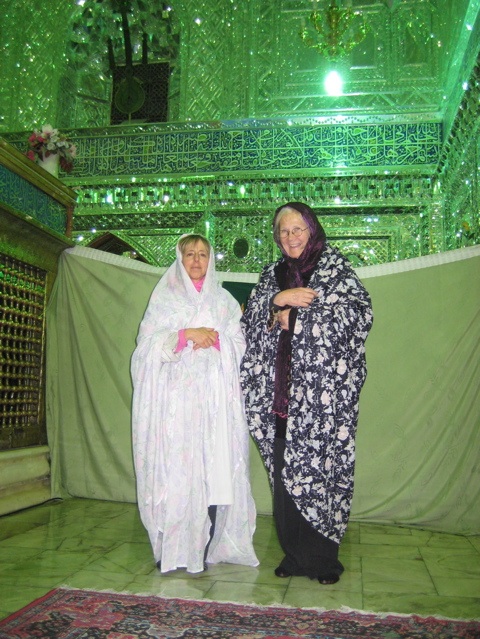 Code Pink and Pourzal protest against Joe Lieberman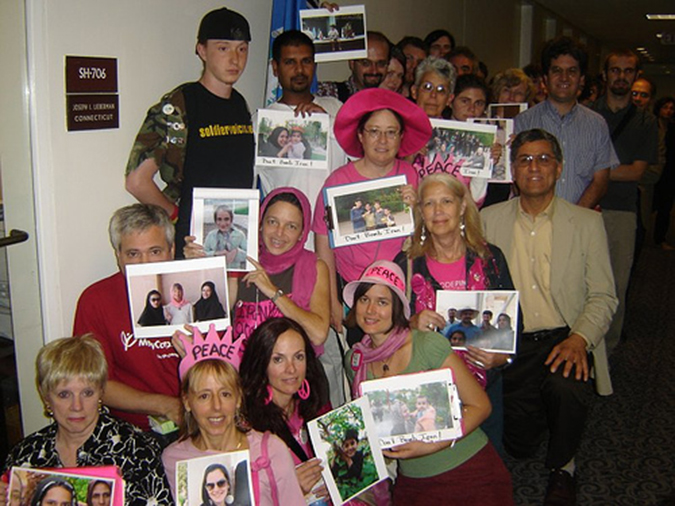 Code Pink and anti-AIPAC campaign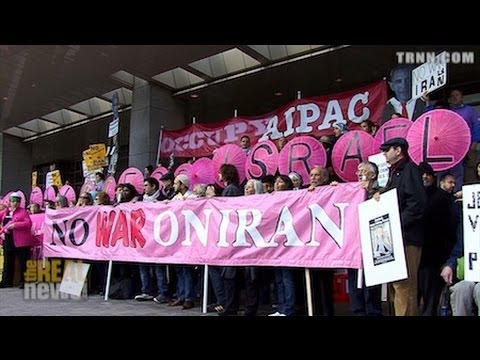 Code Pink actively participates in annual Occupy AIPAC campaign in Washington. This campaign is led by pro-Tehran lobby group NIAC and is closely coordinated with Tehran. Watch the video:
Code Pink Leader Medea in Tehran conference September 2014
Code Pink leader Benjamin Medea and several so-called US anti-war activists including Gareth Porter participated and spoke in anti-US and anti-Israel conference in Tehran organized by right factions affiliated with Revolutionary Guards. Several holocaust deniers spoke at the conference