In the name of peace: How Ploughshares funds an Iranian agent and terrorist suspect
Feb 13th, 2014
Iranian American Forum,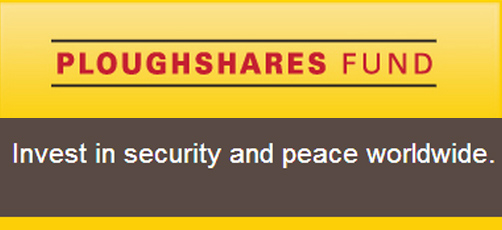 Ploughshares has granted millions of dollars to individuals and organizations that lobby for friendlier policy with Iran. Most shocking case is Mousavian, former Iranian ambassador to Germany at a time when his embassy was the supporting and liaison headquarter for Iranian terror squads that hunted and killed opposition leaders in Europe. Since 2009, Moussavian lives in US and lobbies for Iranian regime
—————————————————-
On February 25, the Federal Bar Association is hosting an event to honor a German judge and a prosecutor who had the courage to prosecute the Iranian terrorist agents who assassinated Iranian Kurdish leaders in Mykonos restaurant in Berlin in 1992.
The proceedings lasted over three years and finally, in April 1997, Berlin's High Criminal Court convicted four individuals—and more significantly—explicitly found the murders were ordered at the highest levels of government in Tehran. The proceedings showed direct link between the terrorist and the Iranian embassy in Bonn. The ambassador was Hossein Mousavian.
A month later, the so-called reformist Mohammad Khatami became President in Iran and the grievances between Iran and EU including the Iranian terrorism on European soil were shelved. Mousavian returned to Tehran and continued his distinguished career at the Head of the Foreign Relations Committee of Iran's National Security Council, a body that supervised terrorist activities abroad.
Mousavian was admitted to the US in 2009 as a scholar at Princeton University and since then, he has been financed by Ploughshares Fund and has been lobbying in favor or Iranian regime and working closely with former and current high ranking US officials who favor engagement and friendship with Iranian regime. Mousavian has participated in tens of conferences, published numerous articles and a book. All these activities were entirely in favor of Tehran and they were all financed by US foundations (including Ploughshare) that allegedly seek peace and progress around the globe.

Ploughshares funded Hossein Mousavian with 2 Iranian deputy foreign ministers in Iran, December 2015
Mousavian was recently in Tehran where he gave several interviews and complained that the regime's lobby in the US is not satisfactory and the government should dedicate more resources to influence US Congress members.
But the Mousavian case isn't unique as the foundation supports many other individuals and organizations that lobby in favor of Iranian regime.
One of its principal grantees is the National Iranian American Council (NIAC), a Washington-based lobby organization that the government press in Tehran calls the "Iran lobby in US." NIAC has been granted hundreds of thousands of dollar during the past several years.
In 2008 NIAC and its president Trita Parsi brought a defamation lawsuit against one of its critics to break him under financial burdens of the lawsuit and as a result, silence all other critics. The lawsuit obliged NIAC to release part of its internal documents that revealed the organization's toes to Tehran and some of its illicit activities.
On September 13, 2012 U.S. District Judge John Bates dismissed the lawsuit and in a second ruling, sanctioned NIAC and Trita Parsi for discovery abuses including false declaration to the court and ordered them to pay $184000 for defendant's legal expenses. (Read More: NIAC lost defamation lawsuit and was punished for legal abuses)
Some of these documents show that NIAC defrauded IRS, lied to the court, defrauded NED Congressional funds, coordinated its lobby with Iranian ambassador to the UN and collaborated with two individuals named by US Congressional report as the agents of the Iranian intelligence ministry.
Court documents also show that in 2002-2003, while president of NIAC, Parsi profited from his presence inside Congress and his close relationship with Congressman Bob Ney to prepare reports about the latest developments regarding Iran and sent these reports to Atieh Company in Tehran. Atieh paid Trita Parsi for his work. Parsi continued to send reports about his lobby activities to Atieh director in Tehran. (Read more: "NIAC's partners in Iran: Iran's economic mafia and regime associates")
Part of Ploughshares' grants to Hossein Mousavian
Mousavian, S.H.
Princeton, NJ
| | | |
| --- | --- | --- |
| Description | Date | $Amount |
| To support expert analysis and policy guidance related to U.S. policy and Iran's nuclear program. | 08/18/2010 | $15,000 |
Princeton, NJ
| | | |
| --- | --- | --- |
| Description | Date | $Amount |
| To support Ambassador S. Hossein Mousavian's expert analysis, policy recommendations and media work related to reducing tensions between the U.S., the international community and Iran. | 06/03/2012 | $65,000 |
| To support research, analysis and policy advocacy on U.S. policy options toward Iran and provide information and analysis to the nongovernmental community. | 11/17/2010 | $50,000 |
Some of Ploughshares' grants to NIAC:
National Iranian American Council
Washington, DC
| | | |
| --- | --- | --- |
| Description | Date | $Amount |
| To support media and advocacy work to shape the debate among policymakers and in the media on credible, non-military approaches to resolving the impasse over Iran's nuclear program. | 11/02/2011 | $125,000 |
| To shape public discourse about the pending removal (delisting) of the Mujahedin-e Khalq (MEK) organization from the State Department's list of terrorist organizations in order to prevent war with Iran. | 07/19/2011 | $8,500 |
| For a renewed effort through advocacy, media and education activities to shape the debate among policymakers and in the media on credible, non-military approaches to resolving the nuclear impasse with Iran. | 11/17/2010 | $100,000 |
| To support advocacy and media outreach aimed at finding a peaceful solution to the Iranian nuclear dilemma. | 07/12/2010 | $25,000 |
| To support efforts to educate members and staffers on Capitol Hill on U.S.-Iran delegations with the aim of promoting a diplomatic solution to Iran's nuclear program. | 06/08/2009 | $70,000 |
| To support the production and dissemination of policy briefs and in-depth reports, media briefings, conferences on Capitol Hill and informal contacts with members of Congress. | 01/28/2008 | $60,000 |
| To support U.S.-Iran media project | 10/03/2007 | $15,000 |
| To support the production and dissemination of policy briefs and in-depth reports, media briefings, conferences on Capitol Hill aimed at providing Washington's policy circles with independent analysis of Iran-U.S. relations. | 02/05/2007 | $35,000 |
| To support efforts to develop its role as a key source of information and provide analysis of developments in the U.S.-Iran conflict. | 07/19/2006 | $15,000 |