Iran and Russia hold propaganda conference in Moscow for the unity of Muslims!!
Oct 24th, 2016
Iranian American Forum, 10.24.2016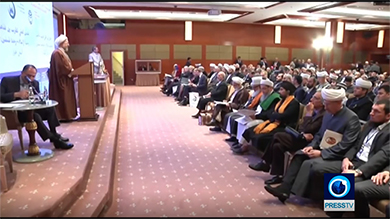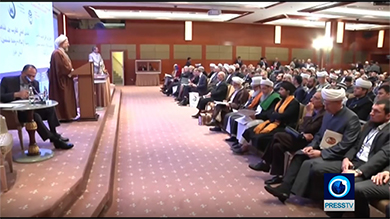 As the slaughter of Syrian people by the Assad regime and its foreign enablers, Russia and Iran continues to escalate sectarian tensions in the Middle East and ignite condemnation and indignation around the world, Russia and Iran organized a three day propaganda conference on October 18-20 in Moscow calling for the "unity of Muslims" to fight violence and terrorism. The event was titled "Unity of Islam and Unity of Muslims: Foundations of Dialogue" and was designed to portray Russia and Iran as the defender of Islam and therefore attenuate the negative impact of their war crimes against the Muslims in Syria.
The Conference was jointly organized by the state-controlled "Russian Muftis Council" and the Iranian regime's "World Forum for Proximity of Islamic Schools of Thoughts, (WFPIST)". This entity is subordinated to a large umbrella organization called "Islamic Culture and Relations Organization (ICRO)" Which coordinates the activities of the several "Cultural" and "religious" organizations responsible for exporting the Iranian regime's revolution and its brand of Islamic fundamentalism.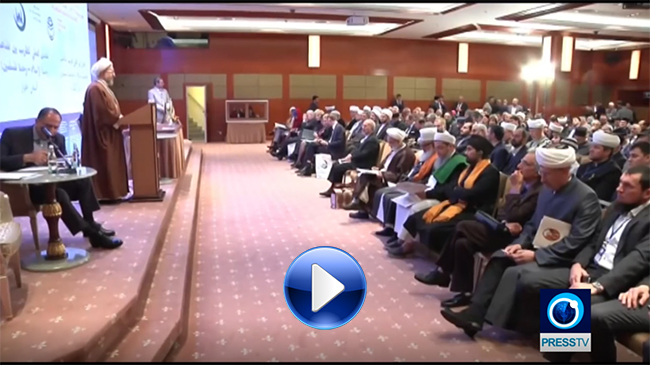 Click on the picture to watch the report by Iranian regime owned Press TV
Among the speakers of the Conference in Moscow were the Iranian Ambassador to Russia Mehdi Sanaei, WFPIST's Secretary General Cleric Mohsen Araki and the Ali Samad Lakizadeh who is the Asia-Pacific director of this organization.
At the end of the event, the organizers issued a statement that ironically calls for an end to violence and terrorism against Muslims!