Iranian regime's sanctions busters
Feb 18th, 2015
Hassan Dai, February 18, 2015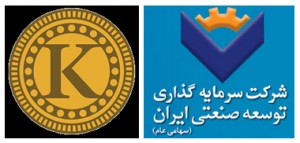 Rouhani's government tries to lure Western companies back to Iran and loosen the economic sanctions. A group of Iranians with business experience in the West play a pivotal role in this campaign. They use their knowledge of Western business system, their connections to foreign companies, think tanks and the media, to advance regime's campaign
—————————————————-
Summary
Since 2011, Hassan Rouhani's government has been pursuing an aggressive campaign to lure Western companies back to Iran and loosen the economic sanctions. Iran also tries to encourage these companies to lobby their home governments for a friendlier policy with Iran and a more flexible position in nuclear talks.
The increasing number of business delegations visiting Iran and numerous business summits organized in Tehran, UAE and the London summit in October 2014 that gathered nearly two hundred representatives from Iran's business sector and foreign entrepreneurs, should be viewed as part of this campaign that the Iranian governments dubs as "business diplomacy"
One of the key players in this campaign is a group of Iranian businessmen with Western business backgrounds who use their foreign political and business contacts on behalf of Iranian government.
Rouzbeh Pirouz and Parviz Aghili who work together are two revealing examples of these Iranian businessmen. Pirouz is the founder and owner of investment firm Turquoise Partners and several other businesses in Iran.
Praised by New York Times' Roger Cohen as a private entrepreneur who sacrificed his life style in the West and returned to Iran to help the national economy, one of Pirouz's company is a main shareholder in Iran Aluminum Company (IRALCO) that was sanctioned by EU in December 2012. According to EU document, IRALCO was supplying government's nuclear program at least until mid-2012, when Pirouz was the company's managing director.
Pirouz is also a member of the board and shareholder of newly founded Middle East Bank.
Middle East Bank was founded in 2012 by Parviz Aghili as a "humanitarian bank" and was reportedly approved by US Treasury for humanitarian transactions with Iran. In 2013, the bank launched its new investment bank called "Kardan" that tries to attract foreign investments and help the Iranian government in its business diplomacy.
Kardan is a joint venture with two other Iranian banks, Saman and Tejarat, both sanctioned by US governments. Kardan has also launched the "Global Energy Fund" to lure foreign investors to Iran energy sector and market the Iranian government's new energy projects that are apparently more attractive for Western companies.
.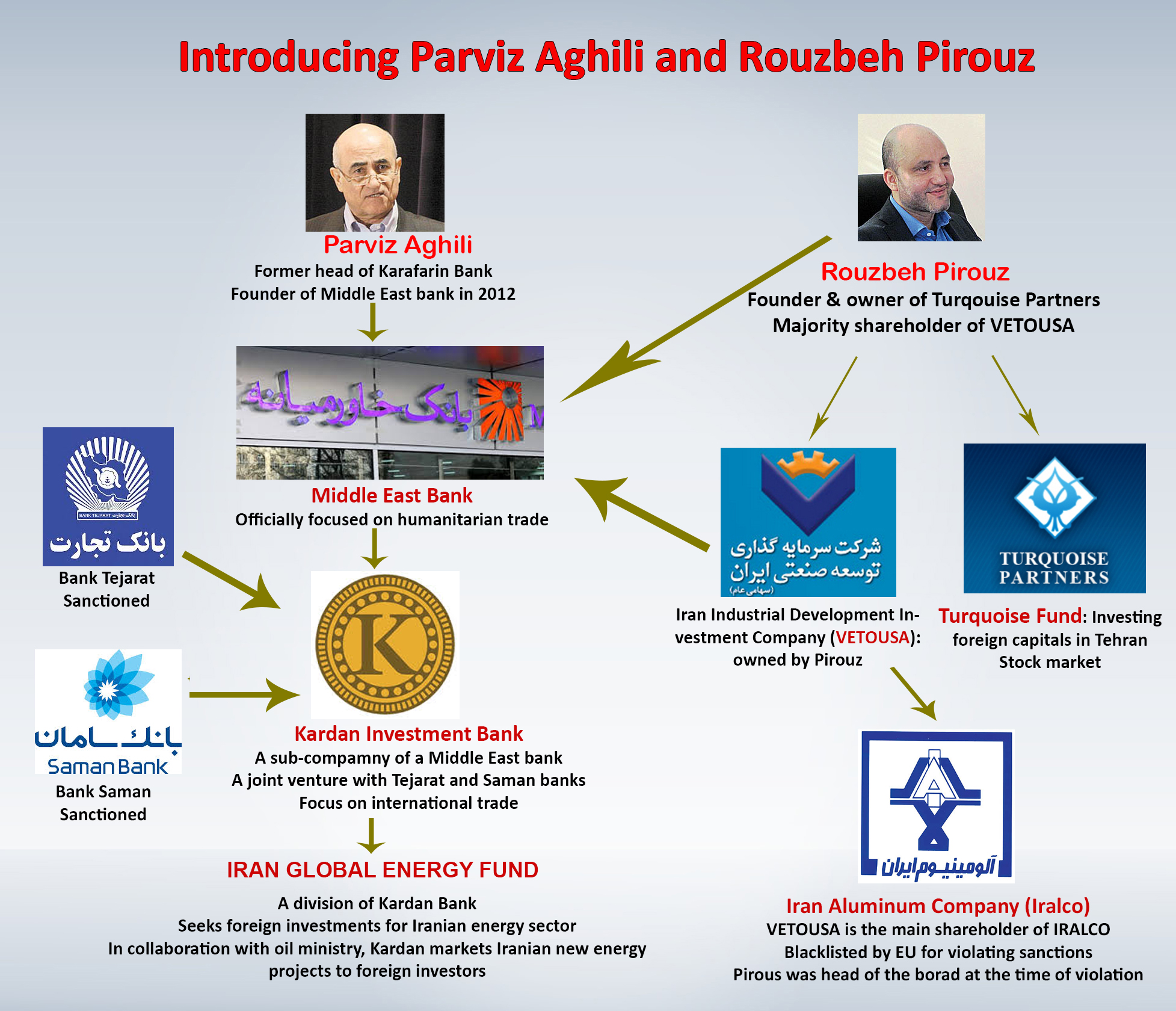 Business Diplomacy
In mid-October 2014, the 1st Europe-Iran Forum was held in London assembling nearly two hundred representatives from Iran's business sector and foreign entrepreneurs to "properly prepare and evaluate the post-sanctions trade framework and investment opportunities." The conference was led by the current MP and former Foreign Secretary Jack Straw and was officially endorsed by the Iranian government.
Boosted by the success of the London conference, the Iranian government and its British partners looked forward to their next business event scheduled for 23-25 February, 2015. The new conference is titled "Iran Oil & Gas Summit: Preparing for a new era, post sanctions" and aims to bring senior officials from the Iranian oil ministry to promote business opportunities in Iran's energy sector and present 40 to 50 projects with a total value of $40 billion.
These actions alerted the US government and organizations that monitor the Iranian regime's efforts to loosen or violate the sanctions. Several US Senators intervened and prepared a letter to be sent to Treasury Secretary Jack Lew urging him to investigate the event. Consequently, the British organizer of the event, CWC Group Ltd, was forced to cancel the summit. On January 2, a letter prepared by four US Senators was released.
The London conferences, similar events held in Tehran and Dubai and the increasing number of business delegations visiting Iran should be viewed as part of the campaign that Hassan Rouhani's government launched in 2013 to lure Western companies back to Iran and use their political influence in Europe and in the US on behalf of Tehran. Government officials refer to this campaign as "business diplomacy" while Bijan Zanganeh, the Oil Minister calls it "energy diplomacy".
In August 2013, Zangeneh held a meeting with private sector representatives and declared "in the current situation, the Oil Minister with a very active energy policy will play the role of the second Foreign Minister."
In January 2014, Rouhani participated in the Davos annual meeting to promote business opportunities in Iran. In his public speech and private meeting with Western oil executives, Rouhani offered lucrative energy contracts that Christophe de Margerie the (now deceased) CEO of French Total described as "super sexy".
The Economist of London explained the Iranian strategy and wrote: "Mr Zanganeh (oil minister) hopes that offering juicy deals to Western oil firms will make them lobby their home governments to ease sanctions."
Bijan  Khajehpour, the founder of Atieh company, a Tehran based oil consulting firm, explained Iran's strategy in an article written for Al Monitor:
To address the lack of foreign investment and technology, Zanganeh will adopt two approaches: On the one hand, he will return to his "energy diplomacy," whereby his ministry will utilize oil and gas opportunities to help the government achieve its foreign policy goals. For example, in 2000, when Iran discovered the largest onshore oil reservoir (Azadegan), Zanganeh's ministry presented that project to Japanese investors as a way of encouraging Japanese companies to lobby their government for better relations with Iran. It is expected that Zanganeh will try to use oil and gas opportunities as a means to compel international companies to work against the existing sanctions regime as well as to once again lobby for better relations with Tehran. On the other hand, Zanganeh will address the shortcomings in the legal aspects of operating in Iran and improve the contractual and operational structures so that companies that are not affected by Western sanctions, such as Asian companies, will engage the Iranian market more aggressively.
Mehdi Hosseini Chairman of "Oil Contracts Restructuring Committee" in the Oil Ministry has explained how Iran attempts to use these companies in its overall strategy to loosen economic sanctions. In an interview with Asre-Iran on December 11, 2013 Hosseini declared:
I believe that the Western oil companies which are interested in working in Iran, are good lobbies for us in our negotiations with the West. In addition to oil companies, the banks, service sector and legal businesses will also profit from energy deals with Iran. All these companies are negatively affected by sanctions against Iran and they are upset about it and urge the lifting of sanctions. We (Iran) can use their anti-sanction efforts to our advantage.
Question: Do you mean these companies will pressure their own government on our behalf?
Hosseini: Yes. They have done this in the past. I believe that the pressure by these companies on their own governments can help us in our (nuclear) negotiation. Whatever pressure is exerted on Western governments by these companies will help us and we should exploit these opportunities.
Iran's intention to use Western businesses to lobby on its behalf has been also highlighted by the President's office. In October 2013, after Rouhani's return from New York, the Center for Strategic Studies, affiliated with the office of the President, convened a consulting session with a group of prominent foreign policy analysts who presented an advisory report in which they evaluated his trip and detailed their recommendations. The group led by Rouhani's Chief of Staff, Nahavandian recommended that the Iranian lobby should be strengthened in Washington and emphasized the importance of Western oil companies in this lobby campaign:
"Iran should strengthen the hand of American groups that accept a nuclear Iran and believe that the US policy of pressure against Iran has failed and urge a new attitude toward Iran. An essential pillar of the Iran lobby in the US are the oil companies and we should push them to be more active,"
In advancing its "energy diplomacy", Iran tries to prevent the imposition of additional sanctions and also hopes that Western companies should circumvent existing sanctions and hoping that eventually the entire sanction structure will crack under pressure. In an interview with the Financial Times, Mehdi Hosseini at the oil ministry explained the Iranian strategy and declared:
"I agree that sanctions may not be lifted formally, quickly, simultaneously and immediately," Mr. Hosseini said. But he said there were ways that companies and governments could circumvent them, such as being granted waivers. In 1997, Total defied US sanctions when it signed a contract worth $2bn to develop part of South Pars – the world's biggest gas field. Other international companies, such as Shell, Italy's Eni and Norway's Statoil, followed suit."
Sanctions Busters
Business diplomacy is carried out by the oil and foreign ministries but a group of Western educated Iranians with successful business experience abroad play a pivotal role in this campaign. Their knowledge of the Western business system, their connections to foreign companies, think tanks and the media, are extremely useful tools in advancing the "business diplomacy".
This group of Iranians were the main organizers of the London business summit held in October and were also coordinating with the Iranian oil ministry to organize the February oil summit that was eventually cancelled.
The Iranian regime's use of these Western educated Iranians goes back to the early 1990s when Rafsanjani's government brought some of these expatriates back to Iran, gave them a stake in the country's economy and used their foreign relations to advance the regime's lobby abroad.
A good example is Atieh company in Tehran founded by Bijan Khjehpour in 1993. Atieh was granted a stake in Iran's mafia style economy that helped it to become a business conglomerate with diverse activities. Atieh helps foreign companies do business in Iran, acts as intermediary between the company and the government, maintains close ties with the regime and has multiple joint ventures with the government.
In exchange, Atieh's owners have been using their foreign connections to advance the Iranian regime's goals in the West. Atieh was the architect of creating the Iranian-American anti-sanction lobby in the US (NIAC) and Atieh directors have continued to be active in this area. (Report: "NIAC's partners in Iran: Iran's economic mafia and regime associates.")
Another example is the Alaghband brothers, the owners of Balli group in Great Britain. They returned to Iran in the early 1990s and were given a stake in the Iranian economy. In return, they brought Caterpillar and Xerox to Iran and were also in involved in circumventing the sanctions and sending aircrafts to Iran, for which they were punished by the US government. (Report: "The Iranian Web of Influence in the United States."
.
Rouzbeh Pirouz
In November 2010, a few month after President Obama signed into law the crippling sanctions against Iran and while the international community was tightening the economic pressure on Iran, Rouzbeh Pirouz, a Tehran based businessman came to the US and spoke at a Harvard conference to promote business opportunities in Iran. During his US tour, he was interviewed by CNBC network and explained the benefits of doing business in Iran.
Pirouz is the founder and owner of investment firm Turquoise partners in Iran. He studied in the West and prior to his return to Iran in 2005, he owned a successful business in London. Pirouz who founded "Iran business school" has received glowing reports from Bloomberg's and New York Times and praised as an example of a private entrepreneur who sacrificed his comfortable life style in the West and returned to Iran to help the national economy.
However, Pirouz has been actively helping the Iranian regime to evade sanctions and in 2012, the EU black listed one of Pirouz's companies, Iralco which according to the EU, supplied aluminum to the Atomic Energy Organization of Iran (AEOI). Since 2013, Pirouz and his partners in the Tehran based Middle East Bank, have been actively assisting the Iranian regime to advance its "business diplomacy".
Pirouz's business in Iran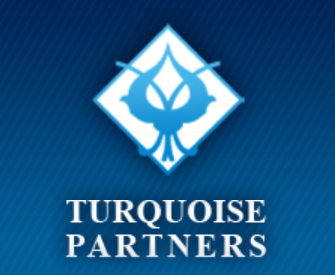 Turquoise Partners: In 2005, Pirouz founded the Turquoise Partners in London and Tehran to attract foreign investments for the Tehran stock market. According to Bloomberg, "Turquoise Partners Group, is a Tehran-based investment firm with $200 million under management that has become the first port of call for investors."
According to the firm's website: "Turquoise Partners is a financial services company offering investment management, brokerage and advisory services. Turquoise manages more than 90% of all foreign portfolio investment on the Tehran Stock Exchange. Turquoise's focus is on Iran and we have been operating out of Tehran since 2005. Our team on the ground across the group now consists of over 70 professionals."
.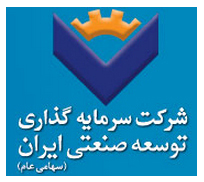 VETOUSA: Pirouz's successful entry into the mafia style Iranian economy that is monopolized by the regime's factions demonstrates the level of political support that he has been receiving since his return to Iran. In 2010, Pirouz and his assistant-partner Ramin Rabei, bought the majority stake in "Iran Industrial Development Investment Company" (known as "VETOUSA" in Iran) a large investment firm with diverse activities ranging from the stock market to real estate projects. Pirous and Rabiei are the president of the board and director of the firm.
.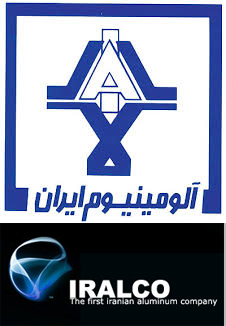 IRALCO: In 2010, VETOUSA bought 20% of Iranian Aluminum Company (IRALCO)and became the largest shareholder in this important company.Consequently, Pirouz became a board member and managing director of IRALCO in 2011.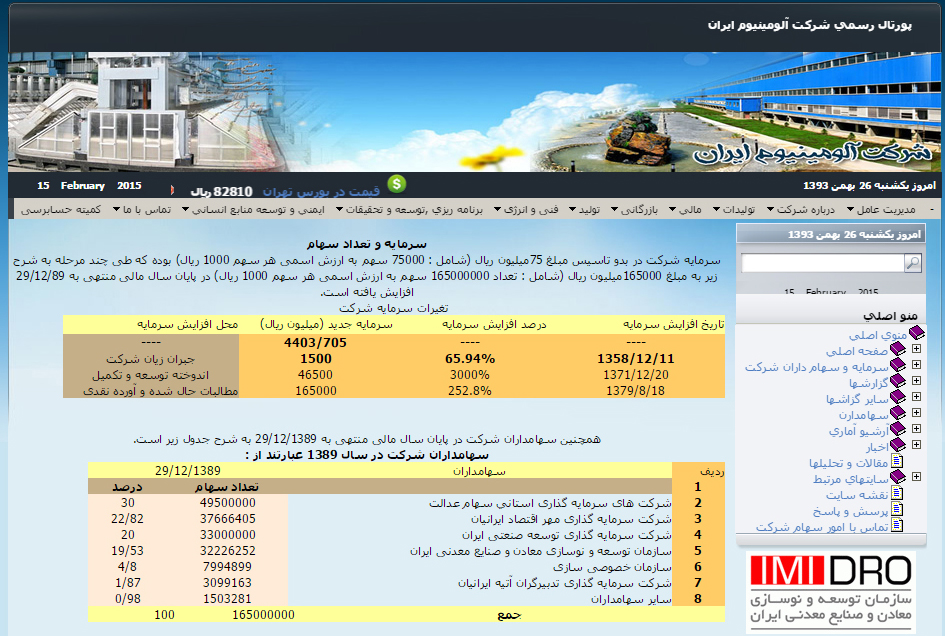 VETOUSA acquired %20 of IRALCO shares in 2010
In December 2012, the European Council black listed Iralco for supplying Aluminum to "Iran Centrifuge Technology Co (TESA)" which is a subsidiary of the Atomic Energy Organization of Iran (AEOI). According to EU document: "The Iran Aluminum Company (aka IRALCO, Iranian Aluminium Company) is assisting designated entities to violate the provisions of UN and EU sanctions on Iran and is directly supporting Iran's proliferation sensitive nuclear activities. As of mid- 2012 IRALCO had a contract to supply aluminum to EU-designated Iran Centrifuge Technology Company (TESA)."
Based on official and public documents, Pirouz was Iralco's managing director from September 2011until August 29, 2012. Since then, Pirouz has remained a major shareholder of IRALCO (through VETOUSA) and serves as the vice-president of IRALCO board of directors.
In 2011-2012, while Pirouz was IRALCO's managing director. The company had contracts with the giant commodities traders Glencore and Trafigura to receive thousands of tons of alumina.
Pirouz was IRALCO's managing director from September 2011 till August 29, 2012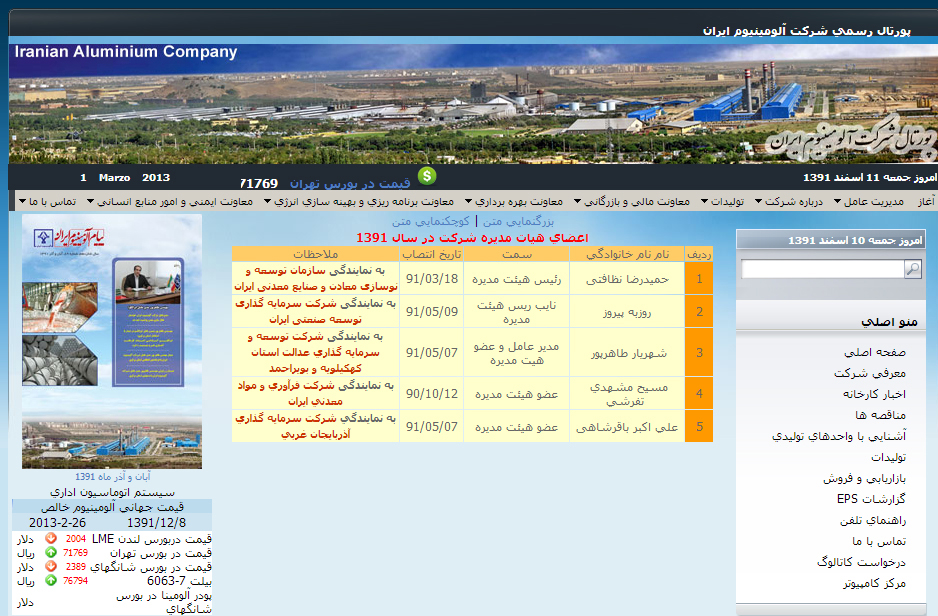 After September 2012, Pirouz became vice-president of board of directors
Middle east Bank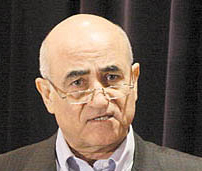 Parviz Aghili studied in the US and became a bank executive in the Middle East and Africa. In 1993 he returned to Iran and started to work with Hashemi Rafsanjani's business clan. In 2001, Aghili founded the Karafarin Bank.

In 2012, as the economic and banking sanctions crippled the Iranian economy, Ahghili and several Iranian financiers, all affiliated with the Rafsanjani's faction founded "Middle East Bank". Rouzbeh Pirouz and his company "Iran industrial Development Investment Company" were among the main shareholders of the new bank and Pirouz is also a board member of the bank.
Since the beginning, Middle East Bank's executives announced that the bank's main area of activity is the humanitarian trade, notably importing food and drugs that have been hit hard by the current banking sanctions.
A few months after the bank was founded, the anti-sanction and pro-Tehran groups in Washington started a media and lobby campaign to promote the idea that the US should designate some Iranian private banks for humanitarian transactions. The idea was backed in a report prepared by anti-sanction group NIAC that was released in early 2013 by the Atlantic Council: "The US and its allies should facilitate trade in food, medicine, and medical supplies. This can be accomplished in part by designating a small number of US and private Iranian financial institutions and/ or third country banks as channels for payment of humanitarian, educational, and public diplomacy related transactions carefully licensed by the US Treasury's Office of Foreign Assets Control." This demand was reiterated in a NIAC article.
Subsequently, in July 2014 several reports indicated that the US Treasury approved the Middle East Bank as a humanitarian channel with Iran. The Wall Street Journal wrote: "Middle East Bank, a privately-owned bank, has also been approved by the U.S. because it only trades in humanitarian goods. That enables Middle East Bank to work with other banks to facilitate payment for humanitarian goods."
Kardan Investment Bank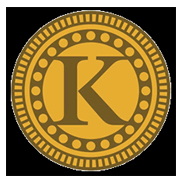 In late 2013, while the bank's executives continued advertising their humanitarian goals, a new investment division was created in the bank titled "Kardan investment bank". This new bank is a joint venture between three banks: Middle East, Tejarat and Saman banks. In 2012 the US treasury has blacklisted Tejarat bank and Saman bank.
A glance at Kardan's website removes any doubt that it aims to attract foreign investment to Iran and help the oil ministry lure the oil giants and foreign capitals to invest in the Iranian economy, notably in the energy sector: "Mergers and Acquisitions: We provide M&A advisory from strategic considerations to deal execution. Our main focus remains cross-border transactions. Our knowledge of Iran's business climate, our ability to communicate with the international businesses along with our ability to provide bridge loans through our shareholders are our main advantage." (Read Bloomberg and Daily Star reports on Kardan investment bank)
One of Kardan's main activity is to attract foreign investment through its "Iran Global Energy Fund". The fund's activities and goals are explained on Kardan's website:
Following Geneva agreement, Iran's new administration is determined to reduce policy impediments with regard to foreign investment. Specifically, it plans to substantially revise contract terms for development of upstream oil and gas projects. Oil Industry Contracts Revision forum (OICR), held in Tehran on February. 22nd and 23rd, is an attempt to present the new contract structure and receive feedback from a wide range of players in the oil and gas community of Iran. The initiative will continue in London this upcoming summer, where the new terms will be presented to International Oil Companies and other interested parties.
As a main sponsor of the initiative in partnership with National Iranian Oil Company, Kardan is unveiling its own post-sanction investment vehicle: Iran Global Energy Fund (IGEF).
IGEF is a vehicle for investors seeking exposure to Iranian oil, gas and petrochemical industries. The investment strategy is being formulated in close cooperation with influential stakeholders in the industry. By bringing on board a reputable international financial institution, and planning robust investment governance mechanisms, we are going to introduce a new emerging market investment instrument.
This is obviously far from the humanitarian goals that the executives of Middle East bank have been publicizing. Kardan's activities, as it is also explained by its director, Majid Zamani show that the bank is in line with the "energy diplomacy" that the Iranian government has been pursuing since 2013; that is approaching international oil companies and investors, offering them attractive opportunities to lure them back to Iran or push them to lobby their government to have a friendlier policy with Iran.
Finally, in August 2014, the US Treasury listed the Middle East Bank among 25 entities and individuals: "who are involved in expanding Iran's proliferation program, supporting terrorism in the region, and helping Iran evade U.S. and international sanctions."
However, Rouzbeh Pirouz, Parviz Aghili and Kardan Bank continue to work against the sanctions and will find new ways to help the Iranian regime evade and combat the sanctions.