Iran's multinational Shiite army: funerals of foreign fighters killed in Syria and buried in city of Qom
Mar 16th, 2016
Iranian American Forum, March 16, 2016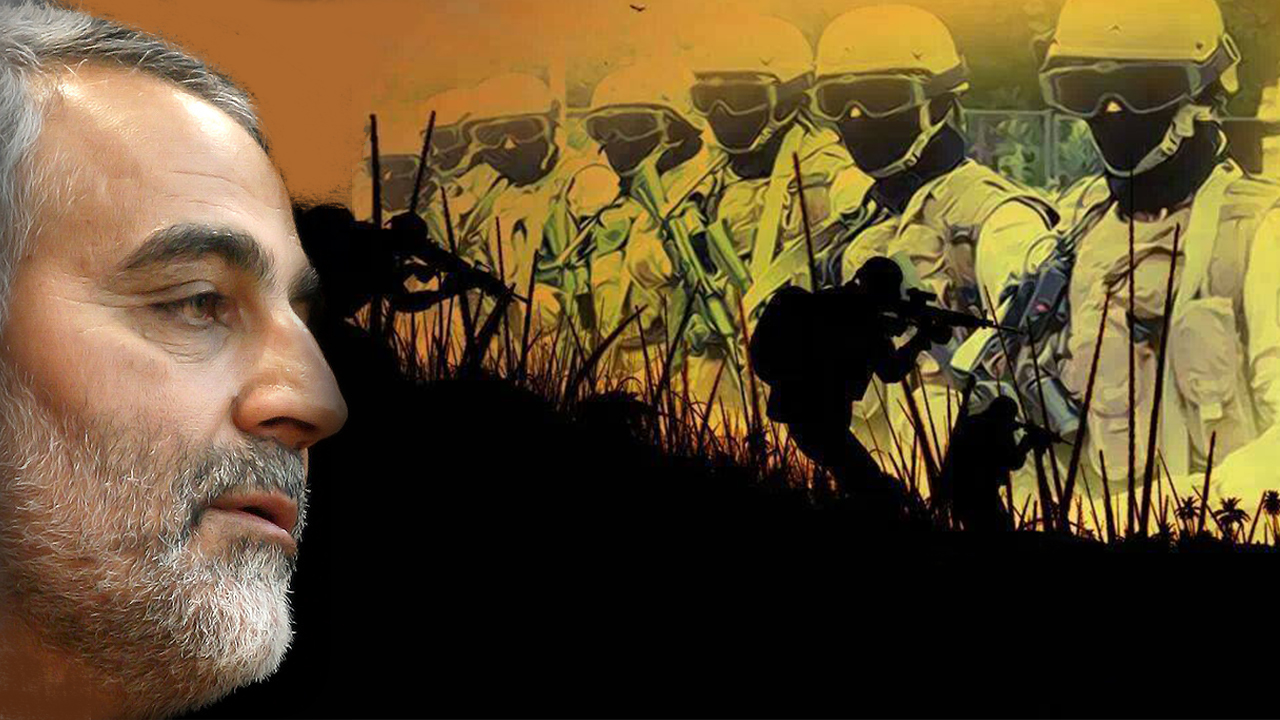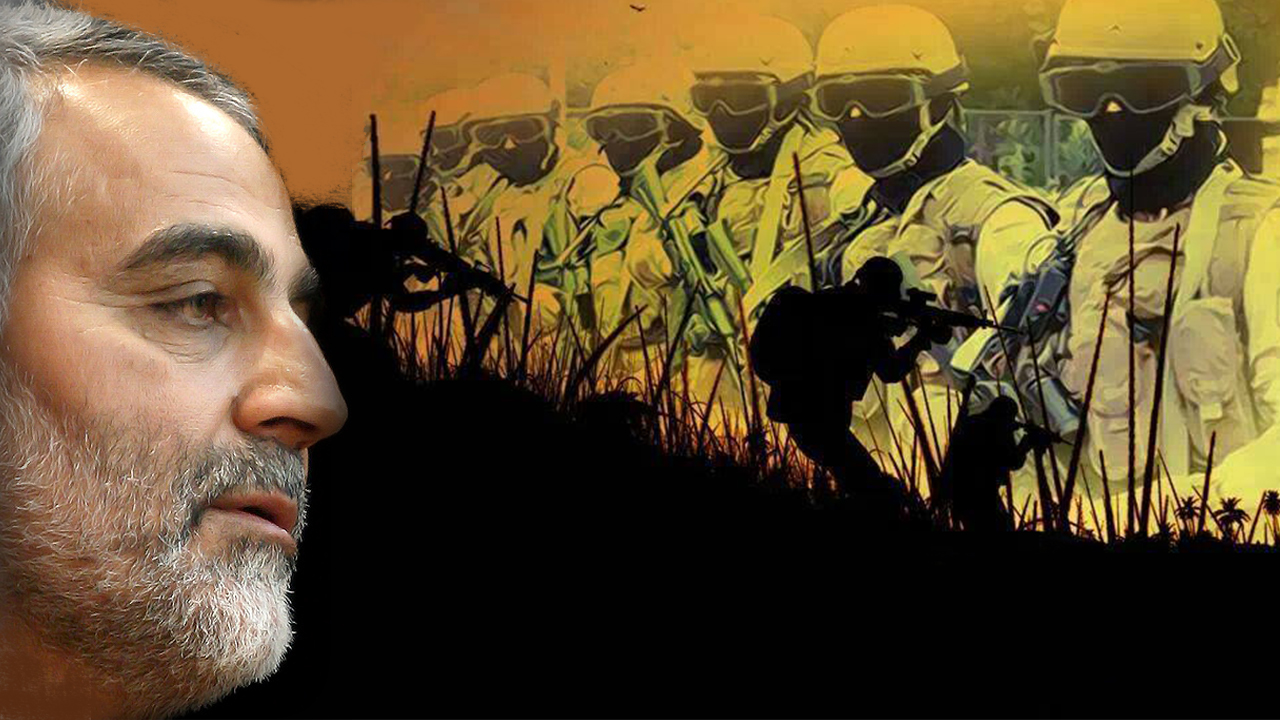 The funerals of foreign fighters of Iran Quds Force killed in Syria and buried in the city of Qom shows the multinational aspect of Quds Force that operates numerous proxy militias across the Middle East. It also shows the extent of Iranian military intervention in Syria
————————————————
Since the start of Syrian people's uprising in March 2011, the Iranian regime has intervened military to save the Bashar Assad regime. The Revolutionary Guards' Quds Force has deployed hundreds of its own fighters and officers along with fighters from its proxy groups across the Middle East including the Lebanese Hezbollah, Iraqi Shiite militias, Afghanis and Pakistanis units.
The funeral services of fighters killed in Syria are held in Iran on a daily basis. While the Hezbollah and Iraqi casualties are usually buried in their native countries, most of Afghanis, Pakistanis and some of Iraqis fighters are buried in Iran, mainly in religious cities of Qom and Mashdad. These funerals show the multinational aspect of Iran Quds Force that has successfully created large number of proxies across the Middle East.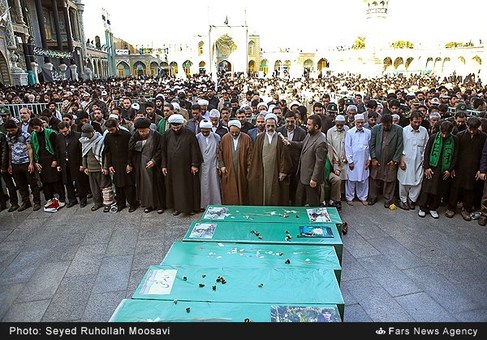 March 2, 2016 the funeral of 8 Pakistani Shiite fighters affiliated with "Zeinabiyon brigade", the Pakistani unit of Quds Force was held in Qom
.
January 27, 2016 funeral of 8 Pakistanis and Afghanis fighters was held in Qom
.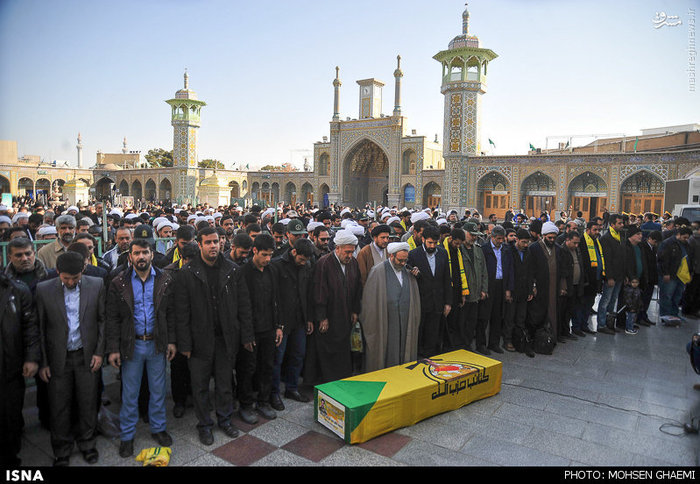 January 19, 2016 funeral of a fighter belonging to "Katai'ib Hezbollah", an Iraqi militia created by Quds Force was held in Qom
.
October 10, 2015 the funeral of 3 Afghanis belonging to Fatemiyon division" which is the Afghani unit of Quds Force was held in Qom