Court of Appeals Upholds Sanctions against NIAC and Trita Parsi
Feb 10th, 2015
The ruling reaffirmed the district court's initial opinion that NIAC and Parsi engaged in systematic abuse of discovery process and repeated false and misleading declarations to the court. The district court had ordered NIAC to pay $184000 for Dai's legal expenses.
——————————————————————————
Court of Appeals Upholds Sanctions against NIAC and Trita Parsi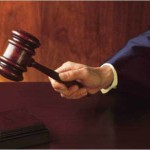 Today February 10, 2015, United States Court of Appeals for the District of Columbia Circuit released its ruling on the lawsuit involving Trita Parsi and NIAC against Hassan Dai (Daioleslam). The ruling reaffirmed the district court's initial opinion that NIAC and Parsi engaged in systematic abuse of discovery process and repeated false and misleading declarations to the court. The district court had ordered NIAC to pay $184000 for Dai's legal expenses. NIAC had already lost the defamation lawsuit in 2013 and had appealed the monetary sanction of the lawsuit.
Today, the appellate judges wrote:
"Throughout discovery, the Appellants (NIAC and Parsi) engaged in a disturbing pattern of delay and intransigence. Seemingly at every turn, NIAC and Parsi deferred producing relevant documents, withheld them, or denied their existence altogether. Many of these documents went to the heart of Daioleslam's defense. The Appellants' failure to produce documents in a timely manner forced Daioleslam—whom they had haled into court—to waste resources and time deposing multiple witnesses and subpoenaing third parties for emails the Appellants should have turned over. Even worse, the Appellants also misrepresented to the District Court that they did not possess key documents Daioleslam sought. Most troublingly, they flouted multiple court orders." (Page 2)
"We have previously recognized a trial judge's authority to punish and deter abuses of the discovery process, and we do so again today. A court without the authority to sanction conduct that so plainly abuses the judicial process cannot function. We affirm the bulk of the District Court's sanctions as the wages of Appellants' dilatory, dishonest, and intransigent conduct, though in a couple of minor respects, we reverse and remand for reconsideration under the proper standard." (page 3)
Also, during the oral argument in October 2014, one of the three appellate judges in the Court of Appeals, Judge Robert Wilkins reminded NIAC and Trita Parsi their numerous false and misleading declarations to the court and told NIAC's attorney:
"I got to tell you that your client is lucky that I was not the district judge, because you will be here appealing much more sever and higher sanctions because I think he (the district court judge) had extreme patience in dealing with lots of misleading and false representations and countless times when your client was trying to slice the baloney very thin, as far as trying to parse what their obligations were."
Background about NIAC and the defamation lawsuit
National Iranian American Council (NIAC) is a Washington based anti-sanction lobby organization founded in 2002 by its current president Trita Parsi. A large number of Iranian-Americans consider NIAC as the Regime's lobby in the US. Governmental press in Iran considers NIAC as the "Iran lobby" in Washington. (Read NIAC fact book)
Between 2007 and 2008, the NIAC and its president Trita Parsi were faced with growing criticism from the Iranian-American community that questioned the NIAC's ties to the Iranian regime and its lobby in favor of Iranian rulers.
NIAC launched a campaign of intimidation against journalists, activists and media outlets. Their hope was to silence all opposition but this campaign failed. Finally, in April 2008 NIAC decided to file a defamation lawsuit against one of its main critics, Hassan Dai, to break him under the financial burdens of the lawsuit and as a result, to send a message to other critics.
On September 13, 2012 U.S. District Judge John Bates dismissed the lawsuit and in a second ruling, sanctioned NIAC and Trita Parsi for discovery abuses including false declaration to the court and ordered them to pay $184000 for defendant's legal expenses. (Read More: NIAC lost defamation lawsuit and was punished for legal abuses)
The lawsuit obliged NIAC to release part of its internal documents that revealed the organization's ties to Tehran and some of its illicit activities.
Some of these documents show that NIAC defrauded IRS, lied to the court, defrauded NED Congressional funds, coordinated its lobby with Iranian ambassador to the UN and collaborated with two individuals named by US Congressional report as the agents of the Iranian intelligence ministry.
Court documents also show that in 2002-2003, while president of NIAC, Parsi profited from his presence inside Congress and his close relationship with Congressman Bob Ney to prepare reports about the latest developments regarding Iran and sent these reports to Atieh Company in Tehran. Atieh paid Trita Parsi for his work. Parsi continued to send reports about his lobby activities to Atieh director in Tehran. (Read more: "NIAC's partners in Iran: Iran's economic mafia and regime associates")
Hassan Dai's acknowledgment

NIAC sued me in April 2008 to break me under financial burdens. I hired a lawyer and paid from my own pocket until I had no more resources. I asked for help and in September 2008 contacted the Legal Project at Middle East Forum. They contacted several law firms and finally,  Sidley Austin LLP and Senior Litigation Partner and 2012 Best Lawyers' Chicago Products Liability Lawyer of the Year Mr. Timothy Kapshandy graciously accepted to defend me pro bono.
I am grateful to the Iranian-American community, to the Middle East Forum, to Dr. Daniel Pipes, to Sidley Austin and its attorneys who defended my case, notably Mr. Timothy Kapshandy.
To review the first district court ruling and dismissing NIAC's lawsuit against Dai, and Judge's opinion and Dai's legal argument, read this report:
NIAC lost defamation lawsuit and was punished for legal abuses